This month's dropshipper at Worldwidebrands.com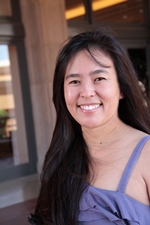 Tell us a little bit about your company. 
Charn & Company has been a listed dropshipper & light bulk supplier with us since 2007. Charn & Company was established in 1994 by Charn Pennewaert whose early experience in custom lighting and furniture began with her family owned business that catered to high end dignitaries in the orient. With colorful silk lampshades and handcarved wood furniture and lamps, Charn grew up immersed in her family's business with design and manufacturing experience from an early age. Today, Charn & Comapany offers beautiful custom designer lighting which includes wooden chandeliers, whimsical wall sconces, custom lamps and shades, and modern pendants with your fabrics or ours. Choose from a large selection of finishes to design your own lighting. The company's popular Bella Home Collection offers vintage allure with romantic floral appliques, designed on USA made home decor products from step stools to mirrors. The Bella collection is a celebrity pick collection and has been featured in films, tv specials, and many celebrity nurseries. Available in cottage chic colors, the Bella collection offers wall decor, room, decor, and gift decor categories for websites to get started.

Can you tell us more about your product lines?
Charn & Company offers custom designer lighting with pre-designed lighting fixtures and lamps or customers can design their own lighting with a large selection of fabrics and finishes. All our products are artisan made in the USA and we use only quality selected hardwoods for our lighting models and custom made lampshades with popular designer fabrics. Our Bella Collection offers a full line of room decorative accessories with a romantic cottage chic style. All our floral and architectural appliques are hand poured and applied delicately to our products, finished in our own factory and ready to ship within two weeks or less.
How do your products differ from any competitors? 
Our products are made in the USA with quality materials. We offer custom design services which allow all our products to be customized or changed to the customer's specifications. Customers can send in their own finishes and fabrics to design their own lighting and personalize their own room decor product. Our look is unique and our distinctive wooden chandeliers are exclusively our design and each chandelier has a unique bodice and antique finished look.
Do you have any advice for retailers that want to resell your products?

Start with our as shown (predesigned) products to show and then add the custom options like a change of fabric or color. Our Bella collection should definitely be included as the re-order rate is high and show related products to encourage more sales.
Check out Charn & Company's listing in the WorldwideBrands.com Directory! Their beautiful products are a fit for any home decor & nursury decor website!
August 14, 2014
Charn Pennewaert